Andrea from Electro Posé (who promotes your music on YouTube/Spotify to 1M + subscribers) explains the use of Spotify For Artists to manage your profile, monitor results (analyze your data), and boost your music promotion on Spotify in the Soonvibes Masterclass.
Spotify for Artists is an online tool designed for artists to manage, edit and customize their own artist profile with all their information (bio, artwork, etc.).
Thanks to your artist profile, you can promote your music and land yourself a spot in Spotify playlists to increase your number of streams!
At the same time, you can use a tool like Groover, a music promotion platform that allows you to contact playlist curators directly and get a guaranteed response within 7 days. The more you're added to independent playlists, the more streams and the more attention you'll get from the Spotify algorithm and editorial teams.
1) SPOTIFY IN NUMBERS
In early 2019, Spotify had:
232 million monthly active users
3 million artists
79 countries served
15 billion hours of content consumed during the quarter
More than 100 million paying subscribers
Plus, this audience is still growing. That makes it crucial to be purposeful when it comes to your presence on Spotify.
However, we have to face it, you're more likely to find yourself lost in the crowd than to blow up your stream count.
Hence the importance of first testing your music by receiving feedback from fans and professionals.
By testing your music well beforehand—via Groover for example—and then systematically applying the following tips, you will increase the chances that people will add your music to playlists.
2) AUDIENCE DEVELOPMENT/PROFILE OPTIMIZATION ON SPOTIFY FOR ARTISTS
Actively managing and optimizing your Spotify For Artists profile is essential to maximize your chances of being visible. Keep in mind these various steps:
A) Get your artist profile verified
You need to log in here to make your access request. Once access is authorized, you'll get:
The "verified artist" status and the corresponding blue checkmark
Access to the dashboard with performance statistics
A tool for personalizing your artist profile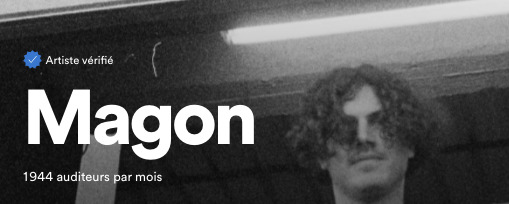 B) Personalize and update your profile
First, you need to upload a photo/avatar of yourself as well as a cover. Your visual identity is the foundation of your Spotify For Artists profile.
You can update your visuals whenever you have new releases to boost your visibility (Spotify favors frequently updated profiles). If you can, add a canvas for each of your tracks. These are 3–8-second looping videos that help to illustrate your music. It has been proven that they significantly increase the acquisition of new fans (learn more).
Then there are several key information fields that you need to make sure you fill out properly:
> Artist's pick: You can pin content to your artist profile (a playlist, single, album, concert, etc.). We recommend pinning a playlist of your discography with your latest single or album as the first item upon release.
> Bio: A brief description of the artist and their art. 2–3paragraphs (ideally in English) can improve the aesthetics of a profile and lend a more precise vision to the project. Don't hesitate to update your bio whenever you release a new album.
> Image gallery: In addition to the profile photo and banner, you can show an image gallery to present your universe.
> Specs to follow:
Format: jpeg or png
Banner Dimensions: 2660px x 1140px minimum
Profile photo dimensions: 300px x 30px
> Concert info: Spotify gets data from Songkick to display your concert dates. You need to first create an account on Songkick with all the information about your tour dates in order to sync it with Spotify.
> Social Media Tabs: Link all your social networks to optimize your visibility with your listeners.
> Merchbar: Ideal if you have products to sell. Merchbar showcases your products on Spotify.
C) View and analyze your listening statistics with Spotify For Artists
In late 2019, Spotify launched a redesigned Spotify For Artists app that gives artists improved stats on their music and fans.
It was already possible to view the demographic data (age, gender, free vs premium subscription) and the geographic location of the listeners (with the option to compare by country). It was also already possible to view playlist adds, the number of times your songs have been added to editorial playlists, and the corresponding number of streams.
"Real time listening statistics are now available."
Now you can also view the total number of people listening to an artist's music worldwide at any time.
Plus, you can check out real time listening statistics for the first week after the new versions go live. This new version of the app, available on iOS and Android, also provides artists with more information on key targets, such as how to gain new subscribers or be added to playlists.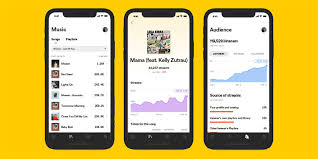 The new app comes with a new home tab that gives you access to information on how best to stream music on Spotify, including presentations at events such as Spotify's Co.Lab. Finally, Spotify explains that the new application makes it easier to switch between the profiles of people managing a group of artists.
D) Pitch your music to get playlisted by Spotify
Spotify For Artists has a tool to pitch your next releases, allowing you to get on the radar of Spotify's editorial team for your genre as well as to get picked up by the algorithm and be pushed to their subscribers and fans of similar artists.
Spotify has a team of more than 100 editors worldwide. They're music experts and cultural ambassadors whose job is to shine a light on music from new talents and unknown artists, not just big headliners.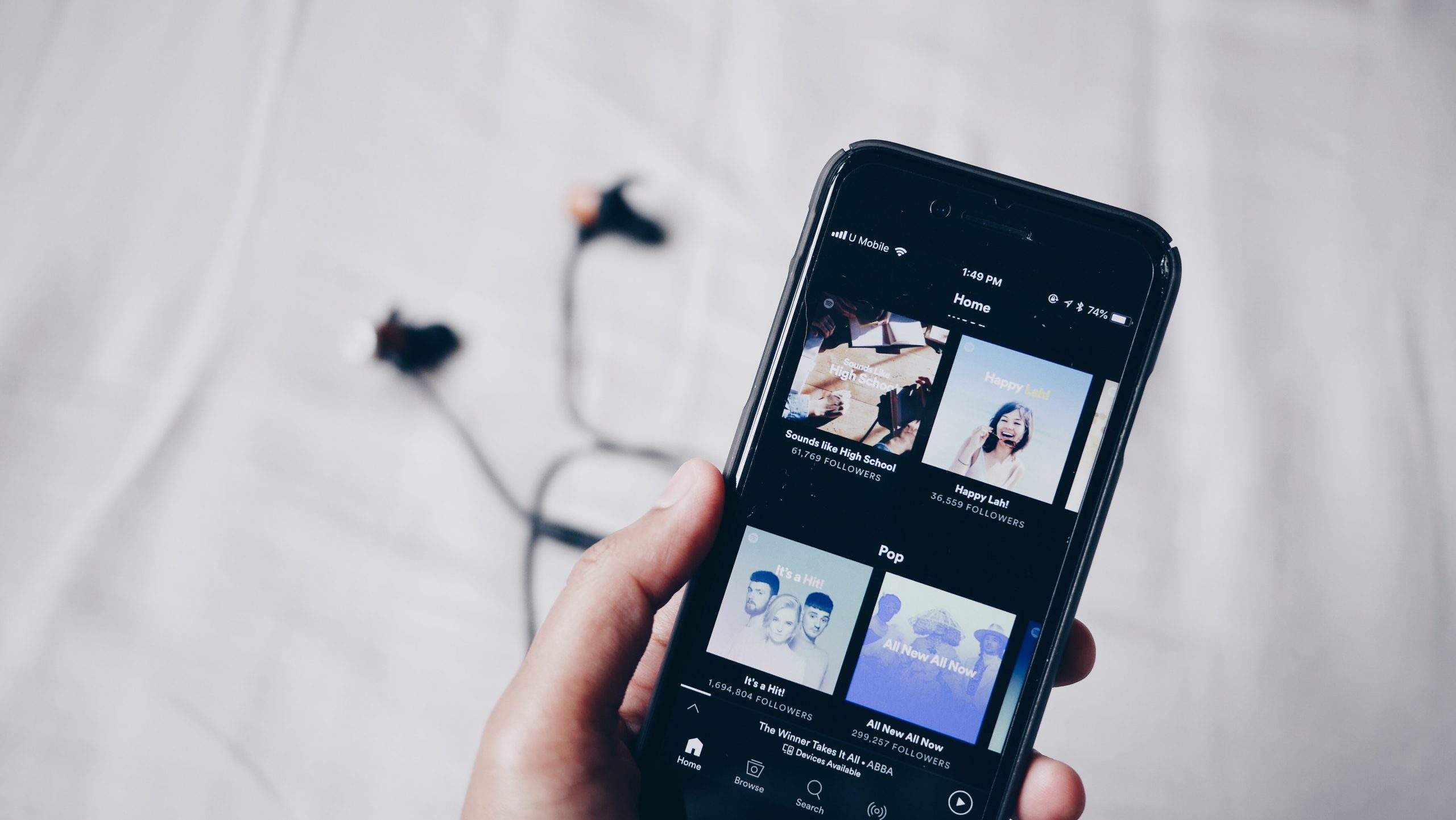 "More than 100 editors are responsible for creating editorial playlists."
Whether you're an artist, a label, a manager, or a team of artists, you can test this feature yourself. Simply log into your Spotify For Artists account or, if you work at a label, go to Spotify Analytics. There, you can submit new music to the Spotify editorial team.
It's important to give as much information as possible about the music:
genre
mood
instruments used
musical style
etc.
Editors search through submissions using the information you'll share to find new music for their playlists. The information you provide is therefore what helps you get selected. For example, if you put in the work seven days in advance, the music you select will automatically appear in each of your subscribers' individual Release Radar playlist. This way, you control what you offer your fans.
It is not possible to pay to be added to one of Spotify's editorial playlists (according to Spotify, anyway 🙂)
The choice is made purely based on quality to best satisfy listeners.
E) Using a Canvas
What is a canvas?
This tool is gradually being made available to all artists. The canvas is a new feature that allows you to have animated cover art on the release. This animated cover takes the form of a video loop of up to 8 seconds in vertical format. This tool is only visible on the Spotify mobile app.
What's the point?
In addition to being an aesthetic addition to the project, it's also a communication tool in its own right. In fact, you can modify it every day, which makes it possible to engage your community in an original way (e.g. the Columbine operation with Spotify)
Specs to follow:
Aspect Ratio: 9:16, 720 px tall
Duration: 3–8 seconds
Video format: mp4 without sound
| To learn more, see How to add Canvas on Spotify?
3) PROMOTION AND MARKETING STRATEGIES TO GET INTO PLAYLISTS
First of all, make sure you're promoting your best track and first check the enthusiasm for your music by asking for feedback.
In particular, you can use the Groover platform to request feedback from professionals in the music industry. Groover will also allow you to promote your tracks by directly contacting playlists, labels, radio stations, media, etc. of your choice, with the guarantee that your song will be listened to and that you'll get a response within 7 days.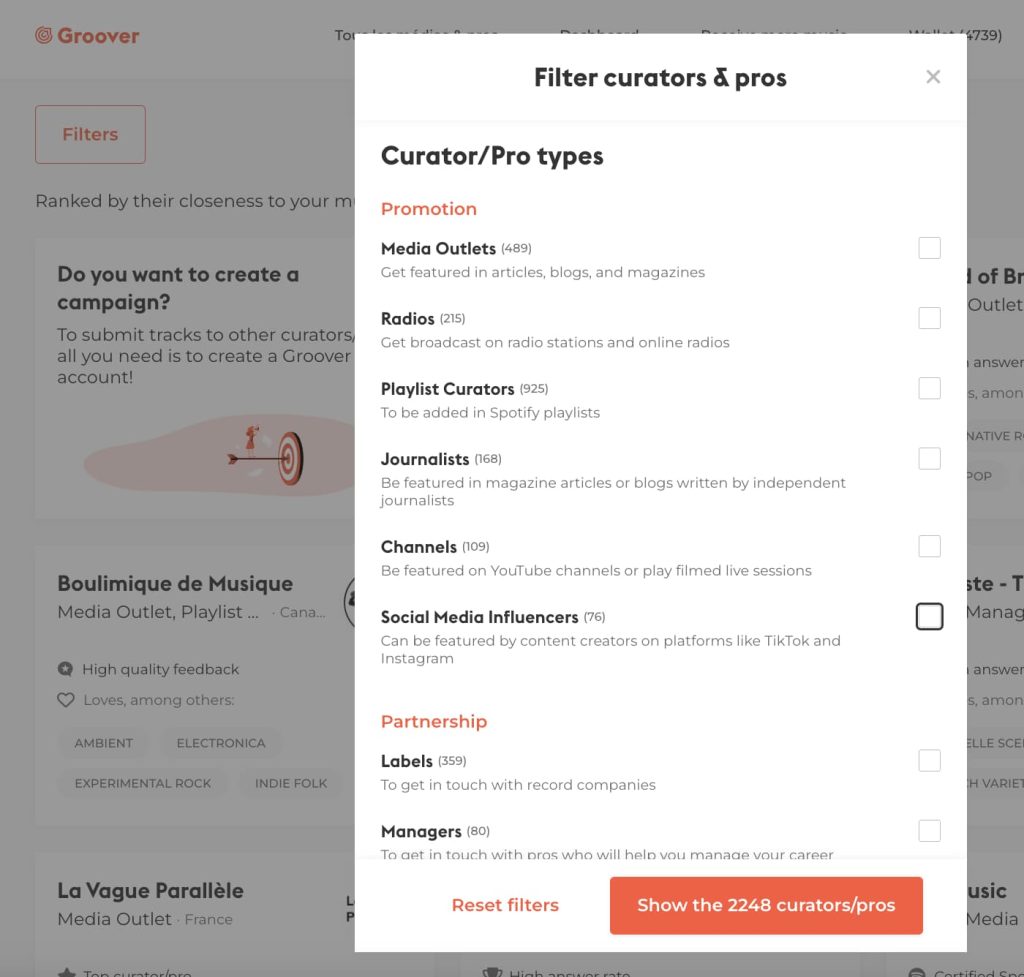 A) Create your own Spotify playlists
The playlist system on Spotify is crucial to make your music known. This includes creating your own playlists.
You can create playlists on your Spotify profile to engage your followers. There are two types of playlists:
1) A discographic playlist: This brings together either the entire catalog of an artist or just the best of their discography.
2) A "current jams" playlist: This allows you to incorporate titles from other artists from your label, that you know, or that simply your current tastes.
Playlists must not exceed 50 titles and have a minimum of 15 titles to be attractive to fans.
There is no reason to create a playlist if you don't then share it on the artist's or label's social networks. The goal of this work is to bring the audience back to your profile and increase their number of subscribers.
Also remember to be purposeful about the playlist's visuals to make people want to listen.
B) The right music for the right playlist
Be careful to submit music perfectly adapted to the playlist in question.
Just because you're a Pop Electro band doesn't mean your song is suitable for every Pop Electro playlist. Pay attention to the theme and subgenres featured in the playlist. Don't submit a hip-hop track to an indie rock playlist. In addition, do not submit your old music to a playlist with only new releases.
Pay attention to the structure of your music. Keep it short so the listener doesn't get impatient. Offer a short version to get to the heart of your sound.
C) Get your music into indie playlists
Spend time finding independent curators and contacting them. Ask them to add your music. If your song gets a positive reaction from listeners on this playlist and you start getting more and more streams, followers, and shares, Spotify's algorithm will detect it. When the algorithm finds music that listeners respond positively to, it's usually placed in algorithm playlists, Discover Weekly & Radio, or in a test playlist like Fresh Finds for a week or two.
You can use a tool like Spot On Track to find playlists.
Also, make sure that the selected playlists are really made up of active subscribers.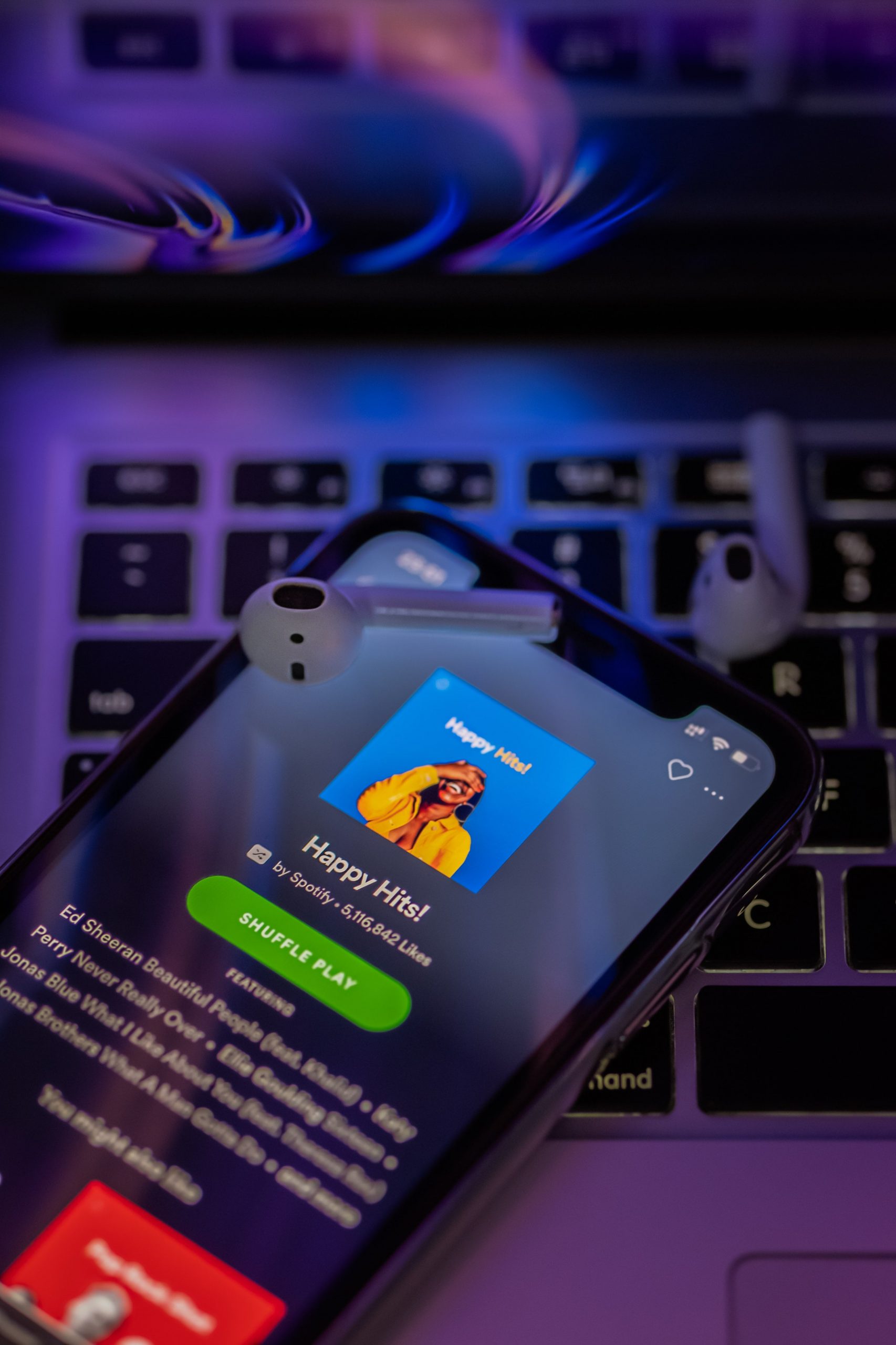 D) Promotional tools that Spotify offers in partnerships
The following aspects can be considered depending on the interest of Spotify's Trade Marketing team in the project:
Social media content: Social media content is developed by Spotify teams to highlight artists in an original way.
Spotify on Facebook
Spotifyfansfirst: This gives people the opportunity to access tickets before their official online release. You need to pitch to Spotify at least 2 months before tickets go live. This mechanism is part of a larger partnership between the artist and Spotify.
Spotify Podcast: Recording podcasts with the artist or around the artist. (example: the Gainsbourg campaign). Note: Original content is a process that requires monitoring and commitment on multiple fronts.
Spotify Singles: Original and exclusive content where the artist records a cover of another artist + an alternative cover of a title of their own. This program is not equally popular in all regions.
E) Understand and use the different types of Spotify playlists
1) Editorial playlists
These are playlists where the music is selected by the Spotify editorial team. These playlists can also have millions of subscribers. These are Spotify's most powerful editorial tools, so it's in these playlists that the competition is the toughest!
So how do you get the attention of the Spotify editorial team?
There is, of course, the traditional method of networking with directors of big labels or big media to support your track.
But there is another way, which does not require you to have connections or a large promotion budget. Start by placing your music in many small playlists in order to get onto the radar of Spotify's algorithms. The more active your music is and the more it's added to playlists, the more likely you are to be spotted by Spotify's editorial team. Groover can help you get there efficiently and quickly.
| To go further, check out how to find the playlists of influential third parties
2) Algorithm playlists
Spotify automatically generates two custom playlists for users:
Release Radar is updated every Friday with up to two hours of new music and sounds from artists you've shown an interest in listening to on Spotify.
Discover Weekly is updated with fresh music every Monday, with songs chosen based on your listening history and that of other users who like similar music.
The more subscribers you have on Spotify, the more they save your music to their playlists or libraries, the better the chances of your song being added to any of those custom playlists.
That's why it's essential to get your fans to follow you on Spotify, because your music can be automatically added to your subscribers' Discover Weekly and Release Radar playlists. The more subscribers you have, the more fans will never miss your new music. The more people who check out a new piece of music as soon as it is released, the more Spotify will signal boost this music on algorithmic playlists.
3) Custom editorial playlists
These playlists are hybrid. Spotify combines the best of algorithmic and editorial playlists for a unique listening experience.
With custom editorial playlists, you can listen to Classic Punk music while having your own playback order or set of music. An interesting feature of these playlists is the ability to create a customizable link to share via Spotify For Artists that puts your music at the top of the playlist when fans listen to it.
4. Branded Playlists
These are Spotify playlists managed by third parties, such as Pitchfork or playlists from big labels, such as Topsify.
Most brand playlists try to find a balance between established and emerging artists in order to offer as much variety as possible.
4) CONCLUSION
Managing your appearance is the basis of your promotion on Spotify. You must fill out your Spotify For Artists profile as well as possible and make sure you offer optimal music in terms of quality and format.
If you do not have the means of a very large label to accelerate your visibility, bet on algorithmic playlists at first.
Spotify For Artists will therefore be useful to you both to take care of your visibility, but also to monitor everything that happens on your profile and your music.
Want to get added to playlists?
Submit your music on Groover ⬇️